The Top 7 Hard Disk Data Recovery Software of 2017
With a little luck you will breeze through 2017 with losing a single bit of data (you see what I did there?) but what happens if the unthinkable does happen and you end up losing all those photographs of gran at the SlipKnot concert? Or, worse, your company files?
All may yet not be lost. Below you will find a list of our favourite top 7 hard disk data recovery software of 2017. So far. No, really- this is it, trust us!
1. Recuva
If you know anything at all of data recovery, or even just browse certain websites, then you are probably not that shocked to see Recuva on the top our list – or even anywhere near it. Recuva is to data recovery what chocolate is to the Swiss.
What makes Recuva so special, is its compatible media list:
Hard disks
CD & DVDs
Flash memory
External drives
Recuva can restore data from all of them. If you really want your data to be gone (think, mate when I die delete my browser history) then Recuva has an overwrite facility which can make use of military standard deletion techniques. That mate can now add 'Recuva my hard drive' to the list.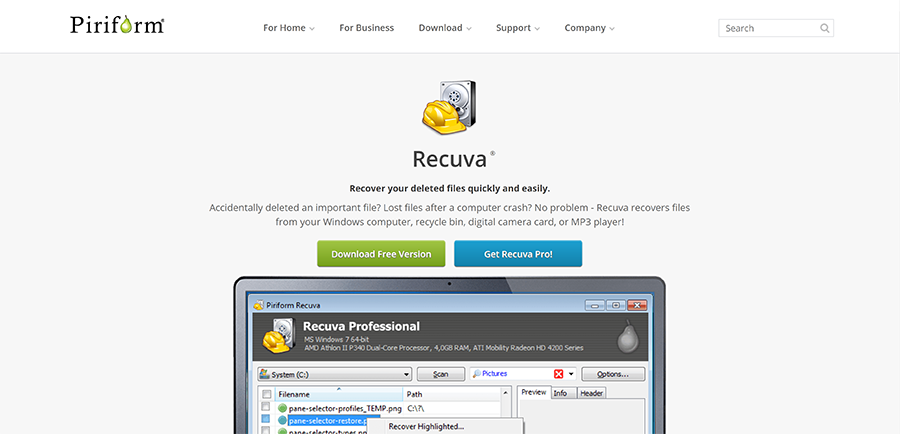 2. Disk Drill
Ok, so the best way to get to data is not to drill to it… Or is it? Disk Drill is actually a rather nifty little number. Feature packed, yes, but its design it was sells it too – it is incredibly simple, in a good way, so even gran couldn't get confused… Ok, not that gran but the other one.
It may be easy to use but don't think it doesn't pack a punch. According to their website, Disk Drill is capable of recovering up to 500MB from virtually any storage device (hopefully not my diary):
Internal & external hard drives
USB drives
Memory cards
iPods
It may be small but it certainly isn't dainty.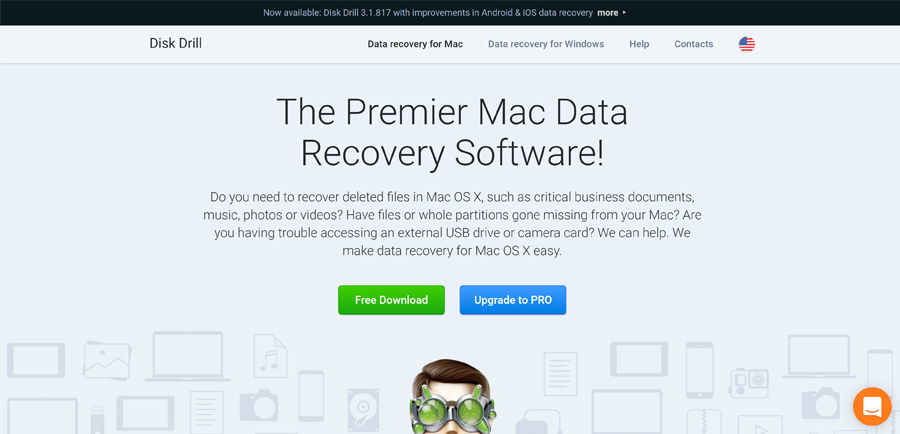 3. Undelete 360
Undelete 360 fits right in with the rest of your desktop software in that it looks like an Office application – except, of course, you will want to use this. This extraordinarily handy application allows to hit Undo on your deleted files which is pretty great if you ask me. Which you didn't but that's ok.
A few of the features of Undelete 360, aside from the usual hard drive crowd which are a given, are:
Data can be recovered from digital cameras, memory cards and smartphones
The ability to preview a file before it is recovered (bit savage)
Recovering recently deleted files is something other free recovery tools stumble on but Undelete does a fairly good job of this
All in all, a very useful tool and one well worth checking out.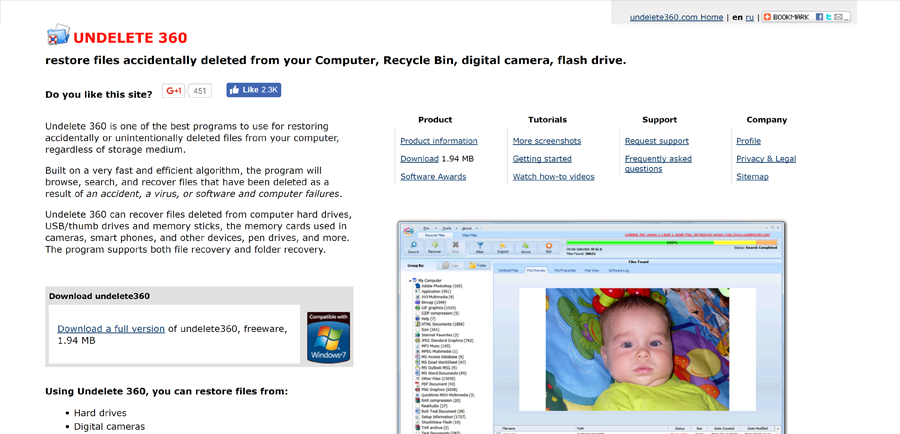 4. Remo Recover
Remo Recover is one of the better looking data recovery tools out there but it is not just a pretty face, there is some seriously powerful functionality there. Remo Recover supports all of the usual suspects, including CDs and DVDs. Supporting all versions of Windows (although I suspect not 3.1) Remo Recover is a nifty little tool.
The main interface is very uncluttered and clean, listing just three options:
Recover files
Recover drives
Recover photos
A simple interface that is impossible for the user to become confused by, combined with a powerful back end is what gets Remo Recover on our top 7 list. If you do get a little muddled, however, there are video tutorials on the website.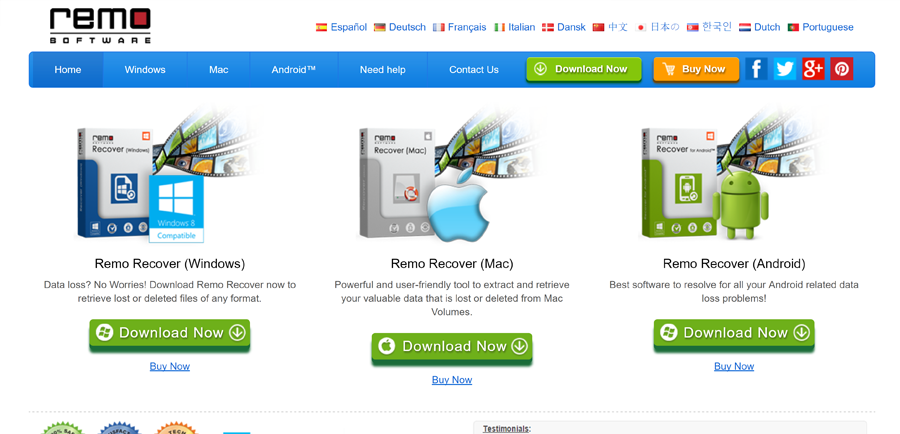 5. Pandora Recovery
When it comes to free data recovery programs, Pandora Recovery is one of the best on the market. The ability to preview files before recovering them (a bit like deciding who to save, who to push over the side to distract the shark) is a definite bonus but that isn't the only one.
Surface scan allows you to recover files from drives that have been formatted
You can recover hidden, archived and encrypted files
The interface is explorer-like which should be familiar to most users even if you have never used it before
For a free application, Pandora Recovery is a very powerful tool indeed and if you haven't checked it out before then you definitely should.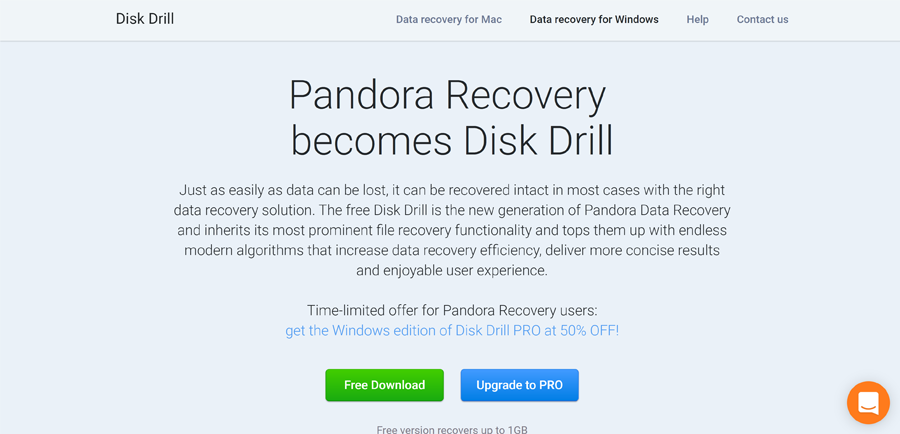 6. TestDisk
A powerful open-source data recovery tool, TestDesk is not just your run of the mill file recovery tool, it also has a range of other features that are more than just a little bit useful when things go wrong.
Rebuild boot sector
Fix FAT tables
Find lost partitions in dozens of formats
Visually speaking, well there are no visuals to speak of since it is a command line tool but a very powerful one. The documentation should be enough to get you going though.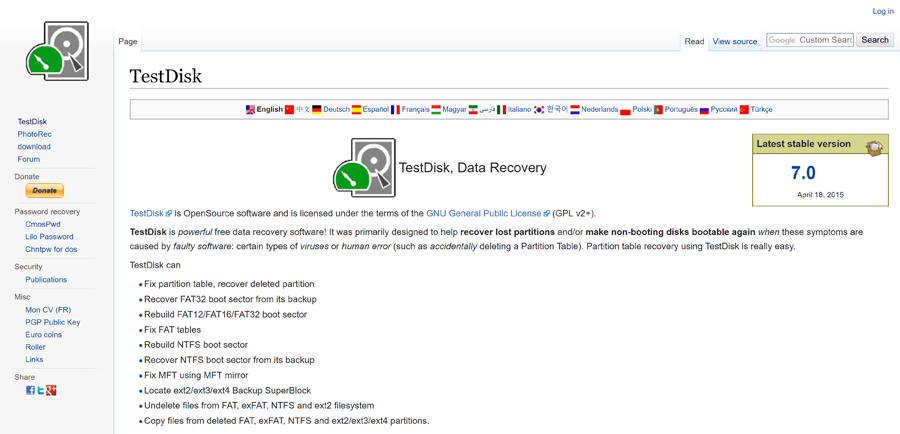 7. Reclai Me
Another simple but very useful application, Reclai me is very simple to use and intuitive. A very friendly user interface (it's nice when that happens) makes it easy to navigate and it is capable of restoring files under a wide range of file systems under Windows:
FAT 16 / 32
exFAT
NTFS
RedFS
And under Linux:
One of the standout features for me is the ability to unformat a hard drive. If you ever had a Hagrid moment like me (I shouldn't have done that, I should not have done that!) then this feature will get more use than it probably should!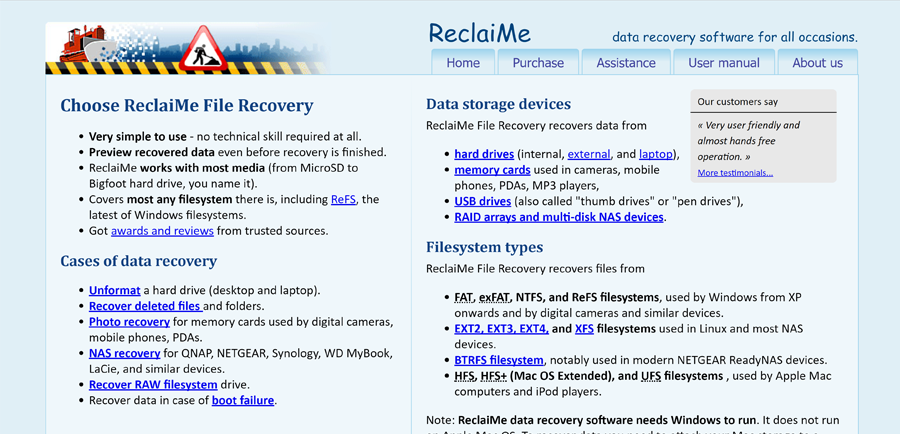 This little top 7 of our favourite hard disk data recovery software of 2017 should give you a great place to start if you are in the market for some simple to use but powerful recovery tools.
Prevention is always better than cure though, apparently, so always make sure of what it is on your screen before hitting that enter key – just in case, because you just never know. Still, at least you know you will always be able to recover those pics of granny in the mosh pit!
Request Your Free Quote
Let us know how we can help and we'll get back to you in less than 24 hours!