Laptop Drive Data Recovery in Sheffield
Is your laptop's drive damaged and you're not sure what to do? Contact our team of experts today, we can help!
Request Your Free Quote
Let us know how we can help and we'll get back to you in less than 24 hours!
Recovering Your Laptop
Calling Security House its home, Sheffield Data Recovery have been working with businesses and individuals in the Sheffield area since 2007. Laptops are usually very reliable and sturdy machines - they have to be, being carried around all the time. Once in awhile though, accidents happen and the sturdy little machine doesn't always survive the ordeal.
01If the unfortunate does happen and you end losing data, or the laptop refuses to acknowledge the presence of a hard drive, then the outcome can be quite upsetting for many people, especially if you needed it for work and it contains all of your precious data and files.
02Sheffield Data Recovery have the expertise to recover your data and ease your mind. Methods used will vary, depending on the actual problem and the type of drive that your laptop uses. Some uses traditional hard drives, while others make use of SSD (Solid State Drives) which means that flash memory is used rather than a disk.
Our Laptop Services
Learn more about what we do to recover and rebuild your laptop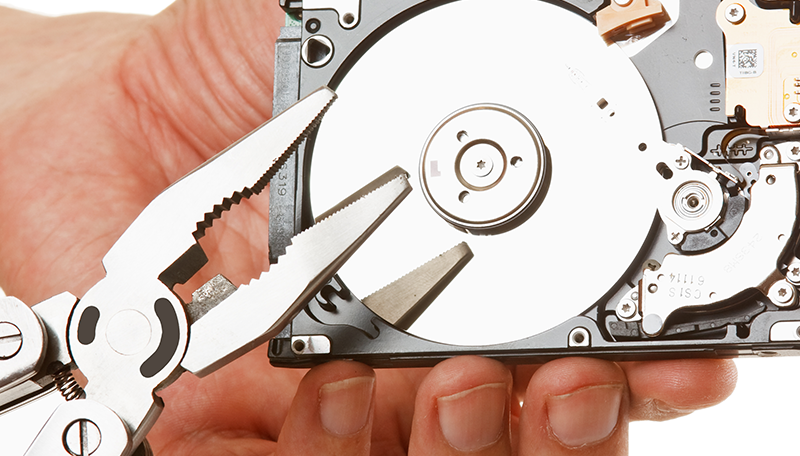 SSD Data Retrieval
Each storage chip on an SSD is a potential point of failure. A physically damaged chip can still have its data recovered from it but the process is a much more complicated one. We have the expertise and the engineers to get the data from the chips even if physically damaged.
Data loss can happen for any number of reasons, some them external - water getting into the casing, the laptop being dropped or trod on and the list goes on. Sadly accidents happen all too often and all too easily. Thankfully, the data stored on the internal Solid State Drive can still be recovered, even if the laptop cannot be used again.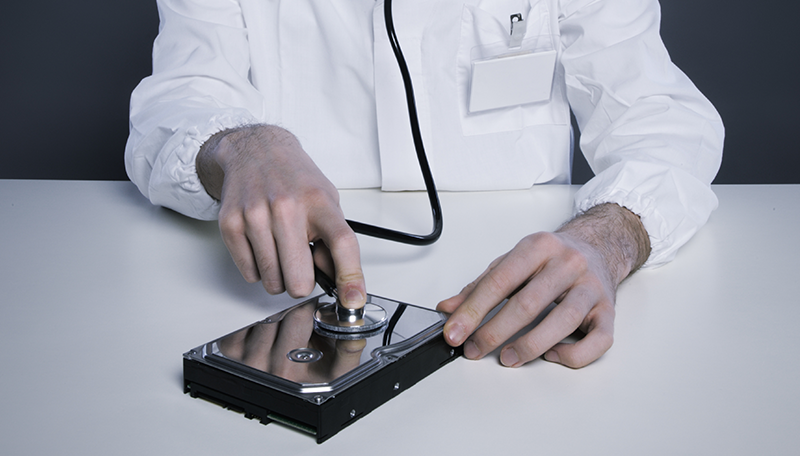 Hard Disk Reconstruction
In the case where the laptop's internal storage medium is a more traditional hard drive, the data recovery process can be a little simpler - provided that the the hard drive itself is recognisable by a computer. If the hard drive cannot be 'seen' by another computer, then data retrieval can be a little trickier
In some cases, the hard drive is seemingly beyond repair and so many people simply give it up as a lost cause and wave goodbye to their data. Please don't do this! It does take a little work but we are able to the rebuild the drive to a point where the data can be retrieved. 24-Hour Emergency Support
Sometimes, losing your data is just not an option and you need a solution to begin as soon as possible. If your laptop is crucial to your business, then you can always rely on our emergency service 24 hours a day. SSD Specialists
More and more laptops today are shipping with Solid State Drives these days and they are notoriously difficult to recover data from, especially if damaged. Our team of data recovery experts, however, do this routinely on a daily basis. Expertise
Having been in business since 2007, we are old hands at laptop data retrieval. No matter what the condition of the device or the storage medium being used, we have the time served experience to recover data from it. Free Collection
To help protect your items and the data stored on them, our free weekday courier service is provided to pick up your laptop and bring it to us. There is no charge for this, even if you decide not to work with us.
Our Process
Here's our step-by-step process for recovering your laptop data
01

Contact us

The moment the issue arises (the hard drive fails or the laptop becomes damaged), get in touch. It is important that you not tamper with the laptop yourself as that could make it worse. You will receive a free quote at this stage. Call us on 0114408 1282
03

Lab Consultation

Once your laptop is safely with us, the process of removing the hard drive, or SSD, will begin. The drives will then be scrutinised carefully, to determine the cause of the fault but without causing further damage. Final fee is decided, this is normally the quoted amounted.
02

Appraisal

We will ask a few questions about the condition of the laptop and how, if any, damage was caused (dropping, water, fire etc.). This will help determine the best course of action and for your needs. We will also ask what media you would like your data to be on.
04

Recovery and Delivery

Depending on the type of drive and the method of recovery that is needed, this can take varying amounts of time. Rest assured, our team of time served experts have the tools and know-how to retrieve the data from your laptop and have it delivered on new media as agreed.
Request Your Free Quote
Let us know how we can help and we'll get back to you in less than 24 hours!