External Hard Drive Data Recovery in Sheffield
Is your external hard drive damaged and you're not sure what to do? Reach out to our team, our experts can help!
Request Your Free Quote
Let us know how we can help and we'll get back to you in less than 24 hours!
Recovering Your External Drive
Based in Security House, Sheffield, we offer bespoke data retrieval services for businesses and individuals right across the Sheffield area. Hard Drives are quite robust, but they are mostly designed to to stay in place - in a desktop computer for instance - when they are carried around, things can get a little trickier, even if it is an external drive and is not even plugged in.
01External hard drives are generally more robust, due to their very nature they have to be, but they are still prone to the same issues and risks as internal drives are. The expert, time served data recovery engineers at Sheffield Data Recovery have never met an external drive they did not like, even damaged ones, and they can retrieve data from even the most damaged of external hard drives.
02One of the most common failures for external hard drives is external forces acting upon the inner workings of the hard drive. Extreme shock can damage heads and platters, for instance. Of logical faults are still a possibility, as are other forms of data damage. Whatever the cause of the data loss on your external hard drive, we can help you get your data back.
Our Services
Learn more about what we do to recover and rebuild your external hard drive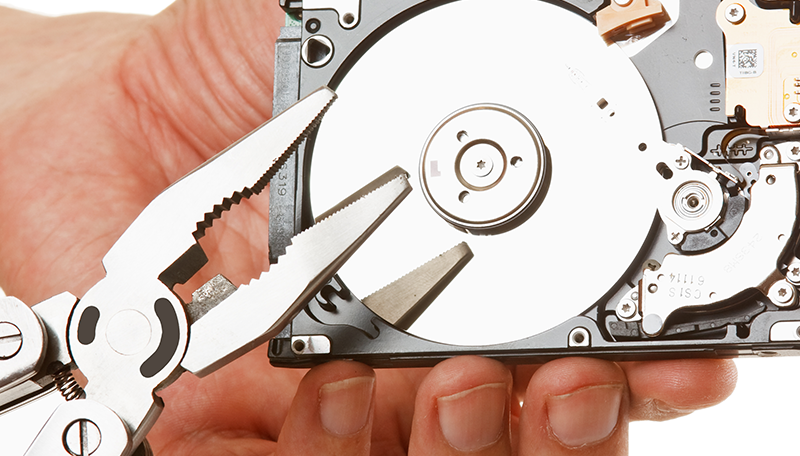 Corrupted Sata Recovery
Sometimes the hard drive is in perfect working order, technically speaking, but that doesn't always stop the data and files from becoming corrupted. If you continually get errors when trying to open your files, don't give up on them - especially if your files are important!
Corrupted files do not always equal lost files, so call us at Sheffield Data Recovery and let us get to work. Using cutting edge virtual tools we can take the fragments of your corrupted data and use it to reconstruct your damaged files. This can be a complicated process but one with a high success rate.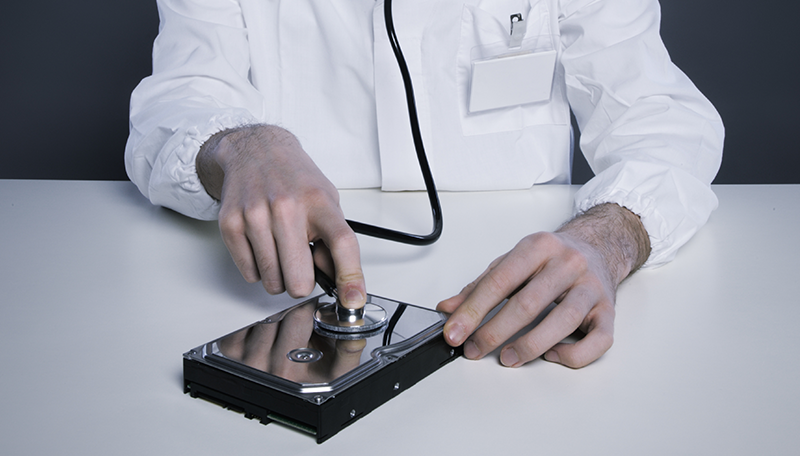 Logical Data Recovery
Data recovery takes many shapes and forms, it all rather depends on the problem and how the data was lost. In the case of accidental deletion, or even a logic fault (where files have been erased because of a system or software fault), the process is slightly more simplified and the procedure can be performed on-site - or even in the home.
For this, as with other similar data recovery methods, we use our own software that we developed right here at Security House in Sheffield. Our software is developed by own engineers and is quite simply second to none when it comes to this kind of data recovery Disk Cloning
Sometimes an external hard drive becomes so damaged that the only viable recovery option is to clone individual sectors and work on those, so as not to damage the original disk.We will copy sector and write it to a new drive, working on the data there. Reputation
Ever since our inception at Security House way back in 2007, we have grown into the number one data recovery company in Sheffield and one of the very best data recovery companies in the whole of the United Kingdom. Product Knowledge
With so many external hard drive manufactures in the world now, it can be tough keeping up - each one does things in their own way. We though have a product range knowledge base that even 'larger' rivals envy. Transparent Pricing
We are as transparent about our pricing as we are guarded about your data. At your initial, free consultation you are given a quote which will nearly always be the final fee - there are exceptions, but these are few.
Our Process
Here's our step-by-step process for recovering your hard drive data
01

First Contact

Either fill out the form or give us a call on 0114408 1282. Don't wait for the situation to potentially get any worse than it already is, allow us to appraise the situation and decide upon a suitable course of recovery options. You will also receive a free quote.
03

Data Recovery

Once we have your external hard drive the data needs to be retrieved. If a hard drive needs reconstructing, for example, it will be taken to a clean room for data and drive integrity every situation is different.
02

Appraisal

We will need to ask you a few short questions about the external drive and exactly the issue you are having. This will help us to diagnose the possible problem. You will also be asked about what media you will like your data returned to you on.
04

Data Delivery

After we have checked your data you will be sent a full file list so you can confirm it is your data. Your data will then be transferred to a media that we have already agreed upon and then sent to you.
Request Your Free Quote
Let us know how we can help and we'll get back to you in less than 24 hours!