Hard Drive Data Recovery in Sheffield
Is your hard drive damaged and you're not sure what to do? Reach out to our team, our experts can help!
Request Your Free Quote
Let us know how we can help and we'll get back to you in less than 24 hours!
Recovering Your Drive
Sheffield Data Recovery provide specialist data retrieval services for the Sheffield area. As a part of our overall services, Sheffield Data Recovery provide Hard Drive data recovery solutions. Hard drives get damaged all the time, for one reason or another, and when that happens there is a very real chance that some or even all of the data within that drive could be lost.
01The first thing to remember is that the data that you think that you may have lost, is in all likelihood still there - it just needs to be brought back up to the surface for retrieval. That's where Sheffield Data Recovery come into play, taking your damaged hard drive and restoring your data.
02Methods used to rebuild and restore your data can vary quite wildly, depending on the damage to the hard drive and how the hard drive was damaged in the first place. However, it may have been damaged and however the data was lost, our expert data recovery engineers have the tools and solutions to get your data restored and back with you.
Our Services
Learn more about what we do to recover and rebuild your hard drive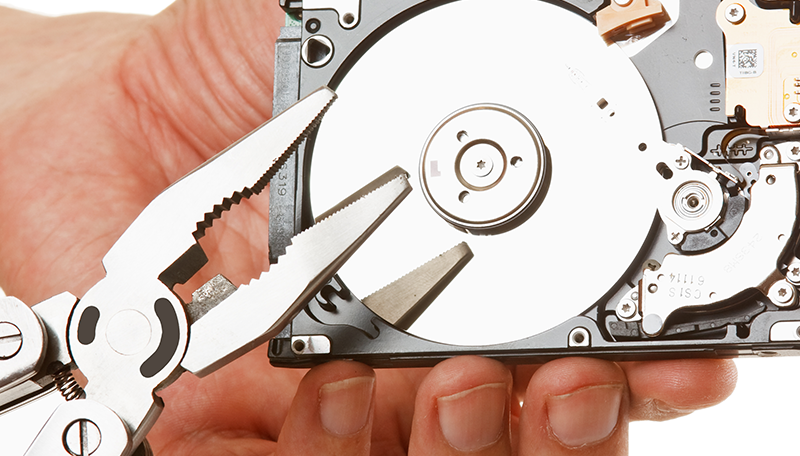 Data Reconstruction
Sometimes, due to excessive damage, data can easily become corrupted. When this happens the process for the restoration of data changes quite a bit.
In these instances it becomes necessary to find the pieces of the fragmented data and begin the process of rebuilding it. At Sheffield Data Recovery we do this using state of the art virtual reconstruction tools.
These tools enable us to find each piece of the corrupted data and rebuild the files from the damaged hard drive, moving it to a new hard drive ready for sending back to you via UPS courier delivery, available each weekday.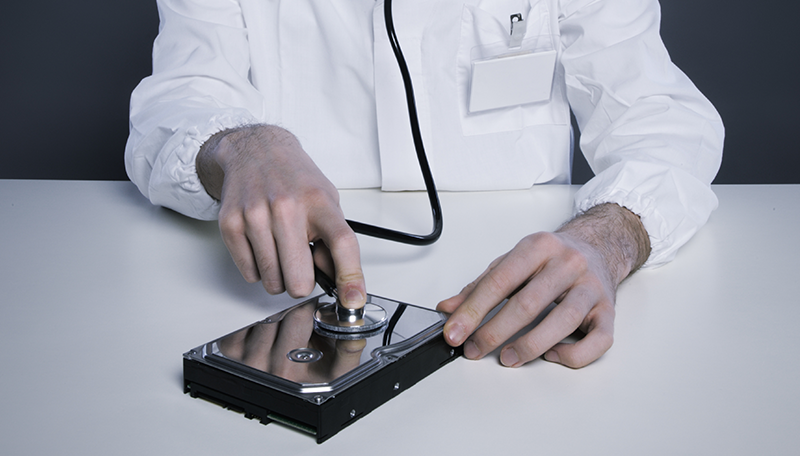 Hard Drive Rebuilding
If the hard drive has been physically damaged and a computer won't accept it, the first thing we will do is repair it to a degree where it is stable enough to be used for the purposes of data retrieval.
Each component will be examined in detail, any defective or damaged part is removed and replaced with a new part direct from one our suppliers - we do not use parts from other drives!
All of this takes part in an environmentally 'clean' room, to maintain the integrity of the existing and replacement components of the hard drive - the platters in particular. Even the smallest of airborne particles can wreak havoc with the working of a hard drive. Experienced Team Members
Founded in 2007, Sheffield Data Recovery has grown into one of the most well respected and professional data recovery companies in the UK. Our cutting edge lab in Security House was developed as the country's first high capacity data recovery operation. Free Daily Collection
As a part of our commitment to our customers and clients, we offer a free UPS courier collection with a dedicated driver. You can have your item picked up from anywhere in the UK. This service is available each weekday. Emergency Call Out
Sometimes when a hard drive fails, wiping your data, you need help immediately, not in the morning when the damage done is reverberating through your company. Our emergency call out service means you will always have help right round the clock. Transparent Pricing
Fixed price quotes available before the sending of your device - this also applies to all but the more complicated RAID cases. No payment due until the files you receive have been reviewed by you and no charge if recovery was unsuccessful.
Our Process
Here's our step-by-step process for recovering your hard drive data
01

Contact us

As soon as you notice a problem, such as clicks and other 'odd' noises, it is important that you get in touch before the problem gets any worse. There is a contact form on the website or you can call us on 0114408 1282. Get in touch today.
03

Data Recovery

Once the price has been confirmed and accepted, the data recovery process will begin. The actual method used will vary, depending on the situation. Our lab environments are clean and the software used is developed in house.
02

Free Consultation

Once we have your hard drive, it will be put through a series of custom, non-intrusive tests to determine the condition of the hard drive and the data contained within. Final fee is now determined, which is usually the same as the quote.
04

Data Delivery

After we have checked your data you will be sent a full file list so you can confirm it is your data. If happy, a payment request is made. Your data will then be transferred to a media that we have already agreed upon and then sent to you.
Request Your Free Quote
Let us know how we can help and we'll get back to you in less than 24 hours!